Installed current Lubuntu 20.04.2 64 bits ISO.
Trying install Nvidia 460 drivers from https://launchpad.net/~graphics-drivers/+archive/ubuntu/ppa display and after using Addition Drivers and selected nvidia-driver-460 not start the download displaying message DKMS not will be installed.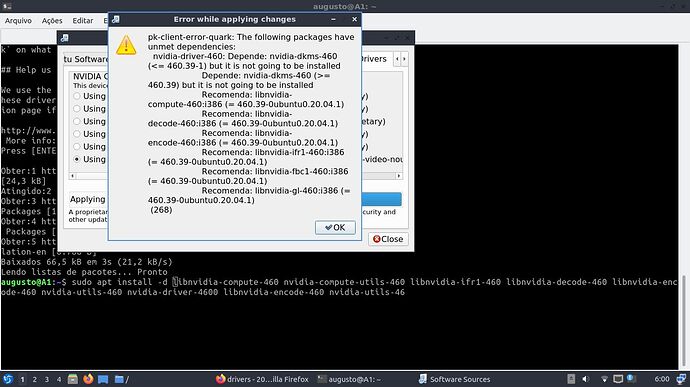 uname -a
Linux A1 5.8.0-41-generic #46~20.04.1-Ubuntu SMP Mon Jan 18 17:52:23 UTC 2021 x86_64 x86_64 x86_64 GNU/Linux
Thus I had used the command to try install manually Nvidia DKMS
sudo apt-get install nvidia-dkms-460
Not was possible complete the install displaying the message
ERROR (dkms apport): kernel package linux-headers-5.8.0-41-generic is not supported
Trying again install Nvidia driver 460 was downloaded and installed, but when restarting Lubuntu load is breaked with black screen.
Lubuntu 20.04.2 use kernel 5.8. I had avoided to install groovy because 5.8 issues.
How install nvidia driver 460 or nvidia-dkms-460 using kernel 5.8.0.41 generic ?