Hi,
My KDE Partition Manager shows a partition on an external HDD as 2.73 TB.
My PCManFM-qt shows the same partition as 730.8 GB.
Why?
Attempted troubleshoot:
Formatted the entire drive, recreated new ext4 partitions.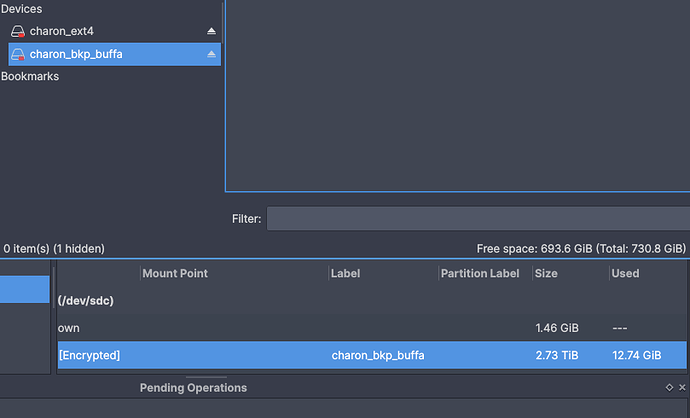 Lenovo Ideapad Slim 3.
Distributor ID: Ubuntu
Description: Ubuntu 22.04.1 LTS
Release: 22.04
Codename: jammy
External drive in question:
Bus 004 Device 016: ID 0411:01f1 BUFFALO INC. (formerly MelCo., Inc.) SATA Adapter [HD-LBU3]
Thanks!