Hi, I'm trying to install Lubuntu on a large empty partition on my older windows 10 laptop that does not have an EFI bootloader. Everything goes great until the very end when it tries to install an EFI bootloader onto my non-EFI partition and errors.
Here is a screen shot of the error message: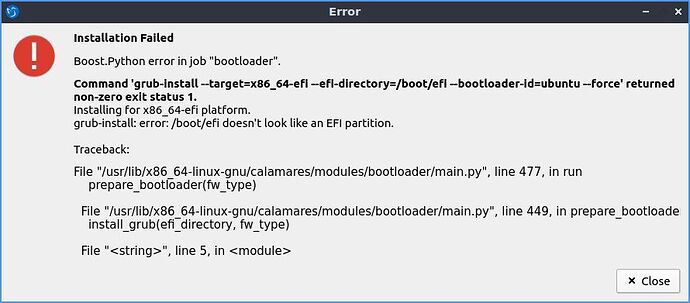 Would appreciate any help! Thanks in advance.
adding screen shots- of partition screen