Hey all. New to Linux and very new to Lubuntu (i have had a system with PopOS! on it for a year or so now, but never really took to the time to learn terminal commands or anything about linux) - but I've been jumping in now that i have a somewhat dedicated (older) laptop to mess around with. I've installed Lubuntu and really enjoy the look/feel of the desktop but I've come across one small issue that i cant seem to find any info on.
The mouse cursor keeps changing sizes and i cant seem to get the settings to save it.
example below: (apologies for cellphone photos)
In some windows, such as QTerminal, the mouse scales to a larger size: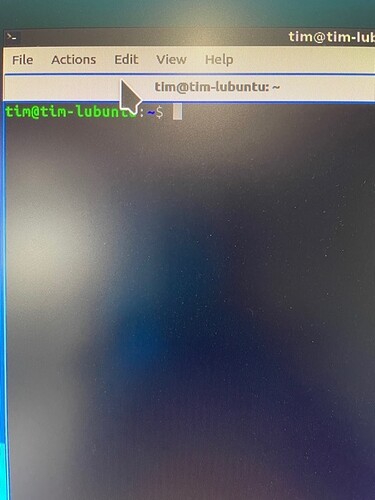 It's about double in size. I've gone into mouse & keyboard settings and lowered the cursor size - which seems to work until i logout or restart the computer. I would have to go through the whole process again.
Am i doing something wrong? is there a more permanent solution?
Thanks in advance for the help.
Batgra