Hi
I'm new in Linux. I tried to install real vnc on lubuntu 23.04. I installed the generic script x64. The installation was ok. I started rvnc and logged in (at real vnc) - all ok. At the last step I got the error: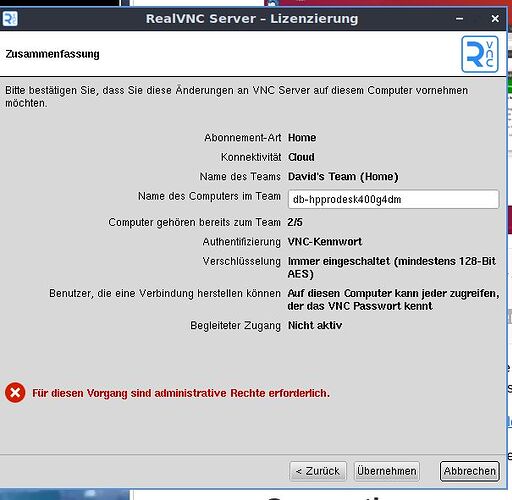 It seams I have not enought rights to do this step. I need admin rights. But I have the admin rights in lubuntu…
Question: is this a lububtu or real-vnc problem?
Thank you for answers
David