I am using lubuntu for sometime and loving it. When I connect my phone to my computer, 4 pop-up windows open before I do anything else which is a kind of surprise to me. And I looks like this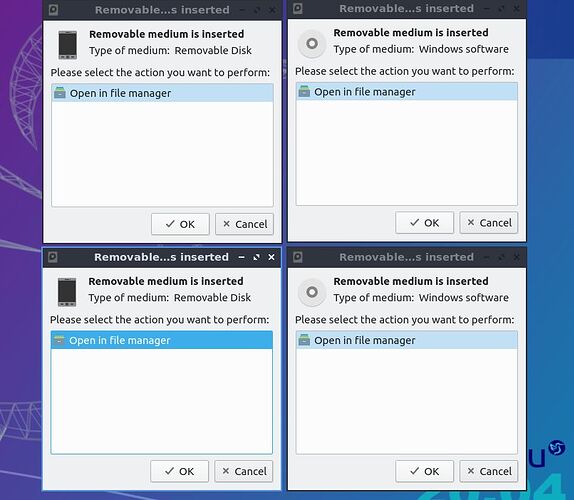 which I find unnecessary.
If anyone wants to share any opinion, I will be happy
to know.